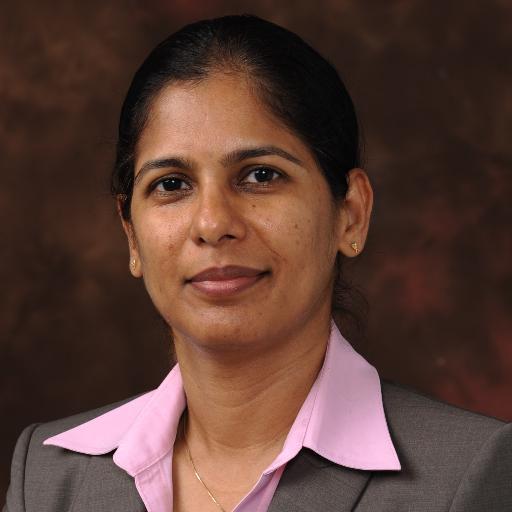 Mrs.Santy Sajan
I am glad to post this inspiring and motivating real Life Story of a Nurse who became General Manager of the same Hospital where she worked as a Nurse:
Santy
Sajan
was born and grew up in Calicut, Kerala and studied in a Malayalam medium school. She had set her sights on being a doctor and although she sat for the entrance exam, she couldn't make it largely due to a lack of finances. Santy is the eldest of four children and with her father having passed away, she had to support herself and contribute to the family pool. With medicine ruled out, nursing was her next best bet. Santy believed it was her passport to see the world — precisely as it turned out.
"I secured a seat in a Pharma course, but instead I decided to pursue a BSc (Nursing) course from a women's college," Santy said. "After I graduated, I spent close to 12 years in the Gulf being a bedside nurse. I then returned to India to do my MSc (Nursing)." During her stint in the Middle East, Santy married Sajan Neeliyanickal, an acquaintance from school. They had kept in touch and acquaintance had grown to love. For six years while she was in the Gulf, Santy kept in touch with her sweetheart — long distance — until her husband moved there.
After returning to India, Santy joined Columbia Asia as a nurse manager in 2004. But she was always 'troubled' by a higher calling. "I didn't want to live out life as a nurse," Santy said. "I always wanted to head a hospital someday, preferably Columbia Asia."
She began putting her dream into action. After leaving Columbia Asia, Santy moved to the US to do a PhD in nursing. She also completed an MBA in Medicine from Johns Hopkins University. No part of the journey was easy though. Her husband, who is in the business of health and fitness clubs, was a major driving force, while her son Ryan, now 13, also had to make sacrifices.
"It was our dream and we lived it out together," she said. "We achieved it as a family. I funded my studies by doing part-time jobs and taking education loans. When I was doing my MBA, classes used to go on till 9 pm. My son used to do his homework in my college cafeteria and we used to return home together after classes. The only long holiday I've taken is maternity leave."
Today, in a perfect suit, Santy manages the four floors of the hospital, running up and down the stairs at least 10 times daily.
She has 220 employees and 80 doctors under her charge and takes care of
recruitments
, accounts and assessments. Her strong belief in her capabilities paid off.
She wakes up at 4 am and hits the gym before doing her household chores. She is usually in the hospital until 8 pm.
She is still very aware of her roots. "Nurses are the backbone of any hospital, but what is missing is dignity of labour. In the US, most hospitals are run by nurses, but in our country there is little regard for the profession. I am still a nurse at heart and will never forget that compassion and care that the profession imbibes in you. But I think nurses should explore the plethora of opportunities before them. No job is menial and every profession needs to be looked on with respect."