WhatsApp Messenger
is an American
proprietary
cross-platform
instant messaging
client for
smartphones
. It uses the
Internet
to send text messages, documents, images, video, user location and audio media messages
to other users using standard
cellular
mobile numbers
.
The Success story of WhatsApp
WhatsApp Inc., was founded in 2009 by
Brian Acton
and
Jan Koum
, both former employees of
Yahoo!
. After Koum and Acton left Yahoo! in September 2007, the duo traveled to South America as a break from work.
Koum chose the name "WhatsApp" because it sounded like "what's up", and a week later on his birthday, on February 24, 2009, he incorporated WhatsApp Inc. in California. However, early WhatsApp kept crashing or getting stuck and at a particular point, Koum felt like giving up and looking for a new job, upon which Acton encouraged him to wait for a "few more months".
In June 2009, Apple launched push notifications, letting developers ping users when they were not using an app. Koum updated WhatsApp so that each time the user changed their statuses, it would ping everyone in the user's network.
WhatsApp 2.0 was released with a messaging component and the active users suddenly swelled to 250,000. Koum visited
Acton
, who was still unemployed while managing another unsuccessful startup and decided to join the company.
In October Acton persuaded five ex-Yahoo! friends to invest $250,000 in
seed funding
, and as a result was granted co-founder status and a stake. He officially joined on November 1.
After months at beta stage, the application eventually launched in November 2009 exclusively on the
App Store for the iPhone
. Koum then hired an old friend who lived in Los Angeles, Chris Peiffer, to make the
BlackBerry
version, which arrived two months later.
[16]
WhatsApp was switched from a free to paid service to avoid growing too fast, mainly because the primary cost was sending verification texts to users. In December 2009 WhatsApp for the iPhone was updated to send photos. By early 2011, WhatsApp was in the top 20 of all apps in Apple's U.S. App Store.
On February 19, 2014, months after a venture capital financing round at a $1.5 billion valuation,
Facebook announced it was acquiring WhatsApp for US$19 billion, its largest acquisition to date.
WhatsApp was officially made available for PCs through a web client, under the name
WhatsApp Web
, in late January 2015 through an announcement made by Koum on his Facebook page: "Our web client is simply an extension of your phone: the web browser mirrors conversations and messages from your mobile device—this means all of your messages still live on your phone". The WhatsApp user's handset must still be connected to the Internet for the browser application to function. All major desktop browsers are supported except for Microsoft
Internet Explorer
. WhatsApp Web's user interface is based on the default Android one.
:
As of February 2016, WhatsApp had a user base of one billion,

making it the most

popular messaging application
It has been an incredible journey for Jan Koum (39years old)who lived on food stamps as a teenager.
He led a life full of hardships as his family struggled hard to meet ends meet. His house did not even have electricity, says Forbes.

Jan Koum used to do menial jobs like cleaning and mopping at a grocery store while his mother took up a baby sitting job. Life took a tragic turn when his mother was diagnosed with cancer.

They lived on allowances from the government, according to Forbes.
The idea was to get people across the world to network on a single platform effortlessly.

It took him months of back-breaking work and testing to get the code in place.There were several trying times when things would not fall in place.
Brian Acton(Age 42) grew up in central Florida and went to two different universities before graduating from Stanford University in 1994 with a degree in computer sciences.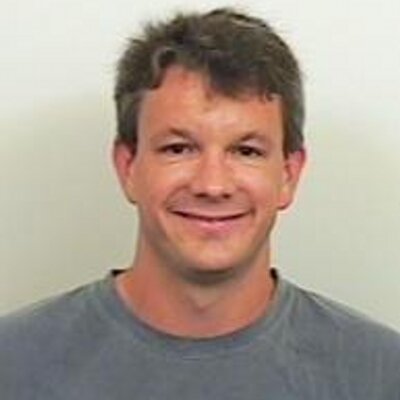 After getting his degree he started working for Apple as a software engineer. It was in 1996 that he started working for Yahoo! as the 44th employee. Acton began as a software engineer, focussing on Advertising and Data Processing.
How they met
Koum met Acton while he was working for Ernst & Young as a security tester and was assigned to inspect Yahoo!'s advertising system. Acton recalls that he found Koum to be very different from the other Ernst and Young people, he was more straight forward.
It turned out Koum liked Acton's no-nonsense style: "Neither of us has an ability to bullshit," says Koum. Six months later Koum interviewed at Yahoo! and got a job as a software engineer. During their time at Yahoo their friendship grew and by 2007 they both quit their jobs and traveled through South-America and played ultimate frisbee.
Koum came up with the idea for WhatsApp in 2009 during a movie night at a friends place. It started out as an idea to send notifications to friends, but soon evolved to an instant messaging app. Acton got involved after a match of ultimate frisbee. Koum was telling Acton that he thought about giving up and wanted look for steady job. Acton replied by saying "You'd be an idiot to quit now. Give it a few more months."
Jan Koum who dislikes any kind of publicity, has even refused to put up a sign board outside their WhatsApp office.
The most interesting part of their journey is that both Jan Koum and Brian Acton applied for a job in Facebook and were rejected in 2009.
A

nother fascinating aspect is, WhatsApp runs lean with just 32 engineers. One WhatsApp developer supports 14 million active users, a ratio unheard of in the industry, Jim Goetz explains in a blog on Sequoia Capital's website.
Five things we can learn from Jan Koum and Brian Acton
You are never too old to start a business, not even a tech business

. Acton even argues that their age is an advantage, saying that his vision is not clouded by the urge to be cool, they just want to be practical.

Persistence is the only way.

The story of Koum is one of a lot hardship and let downs, Brian lost a fortune in the dotcom bubble and got rejected by multiple companies, but both men came out on top through hard work and perseverance.

Having a common interest is key to success.

One might argue that if there was no ultimate frisbee, there would be no Whatsapp. These men became friends on the workfloor, but stayed in contact through their love for the sport. And it was at one of these matches Acton told Koum that he shouldn't give up.

Make sure your co-founder is the yin to your yang.

You can really see in this case how important it is that the person you work with fills the gaps that you are missing. Your co-founder should have all the qualities you don't have.

Think long term, together.

Acton and Koum had a clear vision of what their product was going to be. They both were on the same page and understood exactly what their product is and more important, what is was going to be.